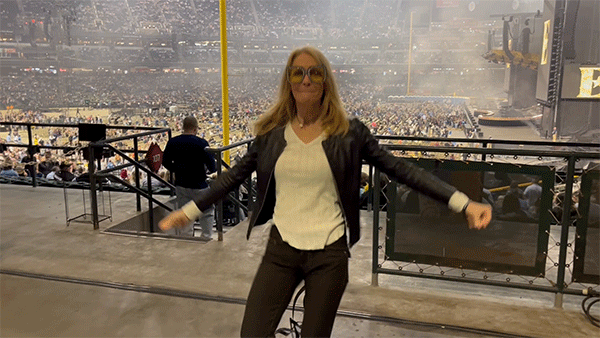 As you probably know,
I'm not very public
about my private life.
But I thought I'd share
a "Part 2 from the 'bu."
(If you missed Part 1, you can check it out here.)
Last week out West was filled
with both playfulness AND productivity.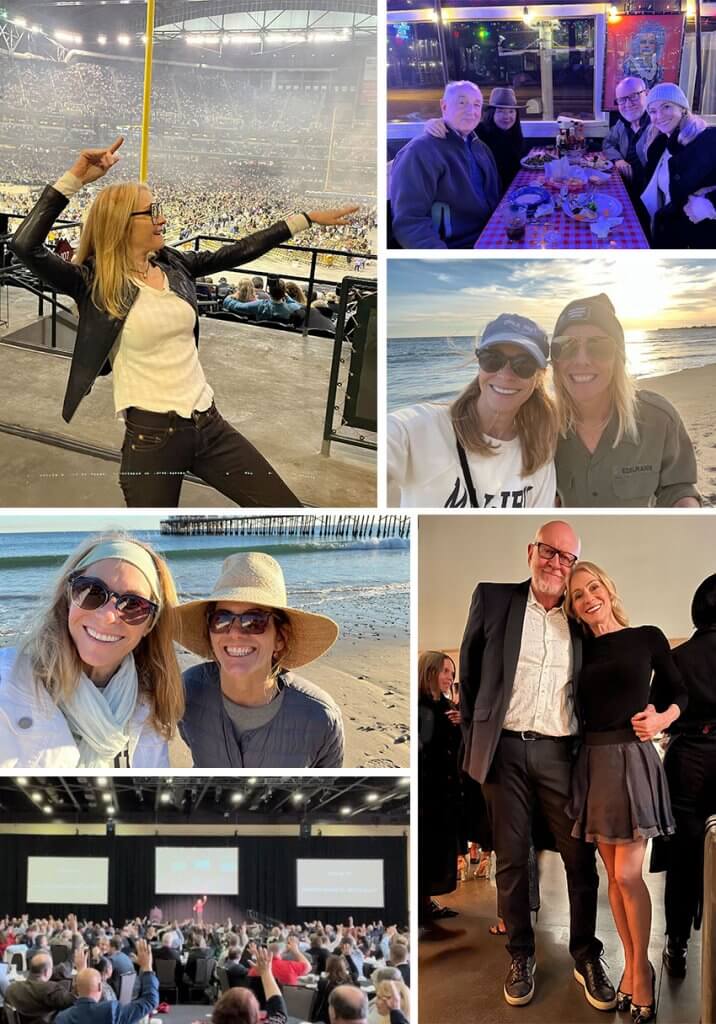 (A guide to the photo collage is far below.)
Much of our best work, innovation and learning
happen when we're being playful
. . .or immediately following.
Scores of scientific studies support this.
Our brains are clear.
We feel free.
We make new connections.
In the world of keynote speaking, there's an old adage:
the best time to make a point is right after a laugh.
Why? It goes straight into people's hearts.
Organizations that have playfulness
incorporated into their culture do WELL.
No doubt, it's easy for any of us
to swing to the serious side
due to school, upbringing, our culture,
or the need "to be taken seriously."
But we all know intuitively (and empirically)
how valuable playfulness really is.
So . . .
What do YOU do to ignite your playful side? (It's different for everyone.)
If you lead a team, do you encourage playfulness?
And how can you add more of it to your work and life?
This is essential because
playfulness breeds productivity.
There's my quote for the week. 🙂
I'll list a few ways I ignite playfulness below
along with a guide to the photo grid.
Risk Forward & Rock On,

WHAT IGNITES MY PLAYFULNESS + GUIDE TO THE GRID
Clockwise from top left:
Dancing, ping pong, or any physical activity where I can be silly and feel free (photo: at Elton John concert as part of Harvey Mackay's 90th birthday party. Harvey, BTW, is one of the most playful AND successful business leaders I've ever met)
Being with close creatives ribbing each other (photo: dinner with Steve Pressfield, Diana Wilburn, Frank Oz)
Being outside in open spaces with a close friend (photo: with long-time pal and amazing playwright, Micheline Auger)
Witnessing others being playful (photo: with Frank at Glass Onion movie premiere)
Being on stage (photo: keynote for 800 banking professionals teaching sales strategies)
Again – Being outside in open spaces with a close friend (photo: with dear, long-time pal Nina Houghton, whom I've known since I was 15)
*Not pictured here: a lot of productivity as a result of all the above.