Victoria offers a range of online courses, live coaching and customized workshop packages based on your specific timeline, goals and budget.

Need to engage prospects, clients and customers?
HIGH PERFORMANCE COMMUNICATIONS
Uplevel your sales, consulting and meeting skills with the secret strategies Victoria has taught top teams, consultants, lawyers, agents and advisors. Become the pro whom people trust, remember and refer.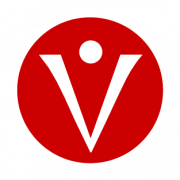 Need to knock your presentations out of the park?
ROCK THE ROOM®
Whether you or your team has a high stakes virtual event, pitch, appearance, keynote or interview, Victoria's landmark 5-part system is guaranteed to help you rock it.

Need to inspire your people to take action and innovate?
RISK FORWARD®
Whether your team needs more courage, confidence or specific tools, Risk Forward will help them take action and tap into their own hidden genius to bring out the best in themselves . . .
and in each other.
Each program has 3 phases.
PHASE I > PHASE II > PHASE III
Interested in a package for you or your team?