SALES KEYNOTES & WORKSHOPS
Watch Victoria's 2-Minute Sizzle Reel
Watch Victoria's 2-Minute Sizzle Reel
HALL OF FAME SPEAKER

WALL STREET JOURNAL BEST-SELLING AUTHOR

PERFORMANCE STRATEGIST FOR TOP TEAMS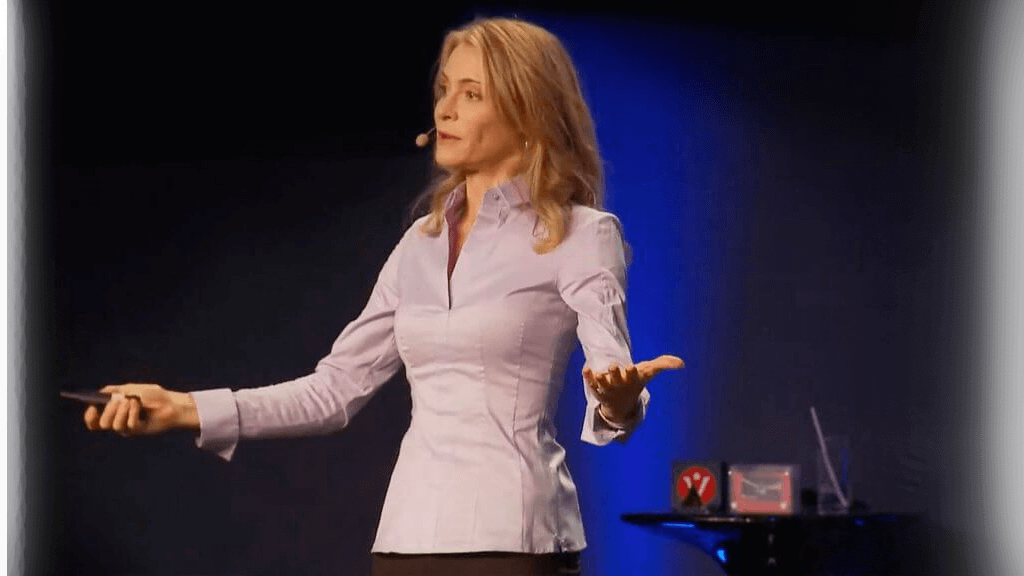 "You not only energized and motivated the team, but you clearly helped them become better sales people and better people. The extra "wow" factor was the $5.2 million of new annualized business the team attributed directly towards your training series."
RISK FORWARD®…and Rock Your Sales
COMMUNICATE > CONNECT > COME ALIVE
There's no question the sales, consulting, and advising landscape has changed:
hybrid work environments, shifting market conditions, AI disruption, and increasing competition.
What do your people need now?
The ability to take action
. . .to innovate
. . .to Risk Forward.
Now more than ever, to win out over the competition, it's critical to develop people's courage, confidence, competence, and communication skills.
The most successful sales professionals are those who go the distance; who tap into their own hidden genius; and who approach their work with authenticity, integrity, and a true commitment to serving the needs of their customer/client.
Based on your specific needs, your sales team members will learn to:
Being customer-centric
Use the hybrid model of virtual + live to their advantage
Stand out from the competition
Express their value proposition
Listen effectively with 3V Listening Skills
Engage prospects and clients in a unique and compelling way
Be innovative
Maximize your current selling/consulting systems
Select and tell stories to help close the sale
Harness courage
Increase confidence
Shift mindsets to see change as opportunity
Be the person people buy from, remember, and refer
Participants will leave with immediately applicable techniques they can implement the next day.
They'll feel empowered, ready to take action and achieve remarkable results.
Video Highlights from Victoria
A COMEDIC RENDITION OF YOUR DAY
The Conveyor Belt
THE #1 WAY TO IMPROVE PERFORMANCE The Throughline
INNOVATION IN LEADERSHIP & SALES
Unleash Your Team's Potential
AN ESSENTIAL SKILL FOR SUCCESS IN SALES
Listening vs. Interrupting
THE IMPORTANCE OF LISTENING
Avoiding the Mistakes Salespeople Make
2 MOMENTS YOU CAN'T AFFORD TO BLOW First & Final
clients see immediate results
"A huge hit with our sales and management team... well exceeded our expectations. We have seen an immediate impact on sales activity and new business."
"I'm not quite sure I have enough words to describe how well received Victoria's presentation was with our participants. They were FLOORED. The amount of people that came up to us and just raved about Victoria and her message was astonishing. Every single person in the room was connected and engaged the ENTIRE time and mentioned just how much they took away from every word Victoria spoke. We even had an executive mention just how much he needed a refresher on the topics Victoria covered! Victoria, it was an honor to meet and work with you! We hope we can work together again in the future. Thanks again!"
"We put Victoria on the stage in front of 900 sales and marketing people at 8:00 am after our big Las Vegas conference party the night before. She energized the group and grabbed their attention."
"We brought Victoria in to Agent Studio for a live virtual session for Corcoran agents to learn how to Risk Forward and Rock The Room. The response from our agents was fantastic. Victoria was full of wisdom and wit offering practical tips and take away strategies that were actionable and tailored to both the business and our brand. Agents left inspired and empowered with immediate tools they could apply to their very next interaction.
I can't recommend Victoria highly enough."
"A phenomenal job! I don't think I have ever worked with anyone who has so completely and efficiently immersed themselves into our organization and customized their approach to our groups as you have. You were a HUGE hit and you delivered in a big, big way."
"Victoria had the entire team at the National Sales Meeting laughing, listening, applauding and most importantly learning. One never forgets a Grand Slam. Victoria rocked the house."
"Thanks so much for bringing energy and excitement to our national sales meeting! I sincerely appreciate your research and preparation in advance. It is something I preach to my sales team. Thanks again and I would be happy to act as a reference in the future."
"Just wanted to again thank you for your presentation in Idaho; it was spectacular!! I received feedback from multiple extremely enthusiastic advisors, who really appreciated your message. None of this would have been possible if you had not taken the time to proactively solicit feedback and then act on it. Above and beyond!! Can't thank you enough!!"
What Makes Victoria Different
Using skills she developed through 25 years of professional stage, screen, and comedy performances, Victoria leverages her background—from Broadway to Hollywood and C-suites to top sales teams—to share her proprietary systems that have led to stunning results in leaders and teams around the world.
With gripping storytelling, comedic highlights, and custom-crafted content, Victoria brings decades of stage mastery to your event.
Attendees are laughing, learning and taking notes.
Each keynote is:
100% custom-crafted to meet your intended outcomes.
filled with practical, immediately applicable take-away tools.
engaging, entertaining, humor filled, high energy and interactive.
FORMATS – LIVE & VIRTUAL
Keynotes
Breakouts & Workshops
Online learning courses and videos
Custom-crafted VIP events
BOOK VICTORIA FOR YOUR NEXT EVENT
Ready to connect, communicate and come alive? Victoria has helped thousands of companies and is available in-person or virtually.