Leading in a New Landscape
LEADERSHIP KEYNOTES & WORKSHOPS
Watch Victoria's 2-Minute Sizzle Reel
Watch Victoria's 2-Minute Sizzle Reel
HALL OF FAME SPEAKER WALL STREET JOURNAL BEST-SELLING AUTHOR PERFORMANCE STRATEGIST FOR TOP TEAMS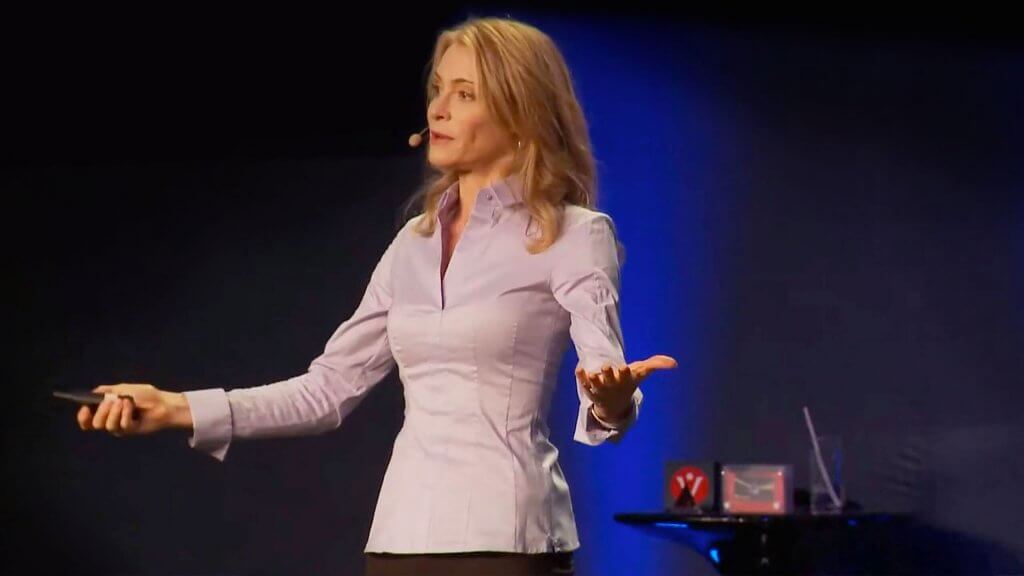 "We brought Victoria in to speak to 75 top CEOs at an event hosted at MIT. She totally crushed it! Her keynote was theatrical, entertaining, and informative all at once. Our CEOs gained invaluable perspective and practical tools they could apply immediately to their businesses and their lives."
"Victoria was fantastic! Not only was her session entertaining to watch, but the content she had within was significant. What makes her so distinct is the combination of incredible theater skills with high level business strategy. Comments from our group of 120 C-Level leaders from our Schottenstein-affiliated companies included: 'captivating', 'surprising how much she shared in the time frame', and 'what an inspiration'. 92% of our executives ranked Victoria 5 out of 5. It is clear to say she had an amazing impact on our leadership! Not only is she articulate and professional; she's also a joy to work with!"
"Victoria's virtual keynote to our Senior Leaders Forum was incredible! She knocked it out of the park. The teams emerged with quick, easy tools to apply to their work immediately. Following the program, I was approached by many of the attendees with comments such as: 'I cannot believe how engaging she was- on a virtual platform no less! It was so useful, so easy to pay attention'. I looked around and no one was multi-tasking on their computer or phone, which is impressive given how busy this group is. The way Victoria was able to speak to our leaders, highlighting what is most important when engaging their teams was thought provoking and impactful. I can't thank Victoria enough. It was remarkable!""
RISK FORWARD® Leading in a New Landscape
COMMUNICATE > CONNECT > COME ALIVE
There is no question the world has changed.
Leaders are faced with an ever-evolving work landscape. You may have restructured parts of the organization, developed new systems and brought on new people.
There's so much possibility.
Given all this, how can people adapt to change and lead effectively?
How can they inspire teamwork, foster resilience, and win together?
Now more than ever, it's essential to Risk Forward.
The most successful companies, creative endeavors, individuals and organizations are those who have the courage to go where others have not been before.
In this keynote, your leaders will learn how to:
Shift mindsets to see change as opportunity
Go beyond what's been done before
Inspire the people they lead to tap into their own courage, confidence and capabilities
Be customer-centric and client-focused
Empower & engage their teams; dramatically improve teamwork
Improve connection and collaboration
Embrace new possibilities, opportunities and even AI disruption
Discover how to inspire team members
Listen like a true leader with 3V Listening Skills
Foster a culture of resilience, wellness and psychological safety
Bring out the best in others
Encourage innovation and "Risking Forward"
Video Highlights from Victoria
A COMEDIC RENDITION OF YOUR DAY
The Conveyor Belt
THE #1 WAY TO IMPROVE PERFORMANCE The Throughline
INNOVATION IN LEADERSHIP & SALES
Unleash Your Team's Potential
AN ESSENTIAL SKILL FOR SUCCESS IN SALES Listening vs. Interrupting
THE IMPORTANCE OF LISTENING
Avoiding the Mistakes Salespeople Make
2 MOMENTS YOU CAN'T AFFORD TO BLOW First & Final
clients see immediate results
"Brilliant. Inspiring. Client centric. And uniquely talented. Not only did Victoria energize and inspire our PayPal team, but her techniques from the performing arts helped us perform at the highest levels . . . and unlock hidden genius in our top talent."
"She's helped our top leaders be more confident, more powerful and more impactful on every level. Victoria's influence goes far beyond inspiring, I can't recommend her highly enough."
"Thank you for the outstanding presentation you gave to our leadership team. People are still buzzing, talking about how meaningful it was to them. Your messages from that day are still resounding."
"I have booked many speakers and I look for the ones who care about my event as much as I do. It's easy to find competence and not always easy to find equal passion & heart. I had Victoria come speak to my CMO Community as our customer partners are looking for top level content. Victoria asked amazing questions and tailored her talk to everything I needed from the theme to the specifics of how her story would intersect with my audience. She brought everything she had to the endeavor and did an amazing job.
I highly recommend her…engaging and imaginative…a total delight."
"Victoria is unquestionably the most inspiring & moving speaker I've experienced in my 15 years as CEO. Every person she has touched within our company has walked away in awe and is now able to realize more of their potential in life. Victoria has done 19 sessions for Bosley, impacting our entire company throughout North America."
"Victoria delivered our highest-rated keynote all year. Our members (all CEOs and Presidents) gained valuable insights for how to lead and engage their team. They left inspired and ready to RISK FORWARD in their businesses and their lives."
What Makes Victoria Different
Using skills she developed through 25 years of professional stage, screen, and comedy performances, Victoria leverages her background—from Broadway to Hollywood and C-suites to top sales teams—to share her proprietary systems that have led to stunning results in leaders and teams around the world.
With gripping storytelling, comedic highlights, and custom-crafted content, Victoria brings decades of stage mastery to your event.
Attendees are laughing, learning and taking notes.
Each keynote is:
100% custom-crafted to meet your intended outcomes.
filled with practical, immediately applicable take-away tools.
engaging, entertaining, humor filled, high energy and interactive.
FORMATS – LIVE & VIRTUAL
Keynotes
Breakouts & Workshops
Online learning courses and videos
Custom-crafted VIP events
BOOK VICTORIA FOR YOUR NEXT EVENT
Ready to connect, communicate and come alive? Victoria has helped thousands of companies and is available in-person or virtually.