Watch Victoria's 2-Minute Sizzle Reel
Watch Victoria's 2-Minute Sizzle Reel
HALL OF FAME SPEAKER
WALL STREET JOURNAL BEST-SELLING AUTHOR
PERFORMANCE STRATEGIST FOR TOP TEAMS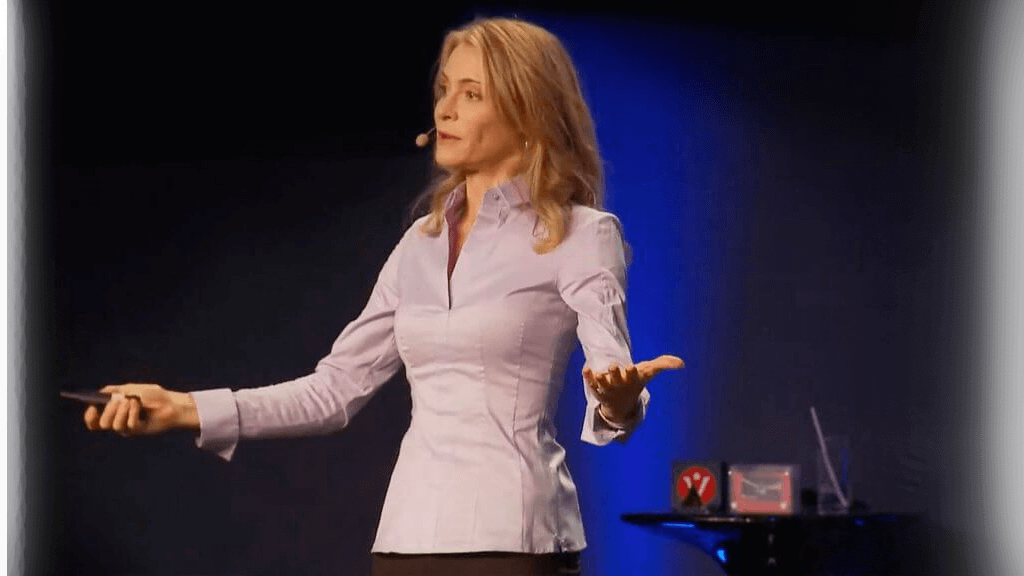 "Victoria, I just wanted to again thank you for your presentation in Idaho; it was spectacular!! I received feedback from multiple extremely enthusiastic advisors, who really appreciated your message – both from a client's and female point of view, which they found quite valuable. So thank you again, and none of this would have been possible if you had not taken the time to proactively solicit feedback and then act on it – 20 reasons why you love your financial professional when just two or three would have been acceptable, that's above and beyond!! Can't thank you enough!!"
COMMUNICATE > CONNECT > COME ALIVE
Having guided advisors, agents, staff and teams for close to 20 years, in this engaging keynote Victoria shares specific, immediately applicable tools she's taught her top clients to help them dramatically improve their business performance.
This inspiring and tactical keynote will shine a light on select business essentials that are too often overlooked and ignored, and which can either create—or cost you—key relationships and incalculable dollars.
Based on your intended event outcomes and the length of time Victoria is allotted, takeaways may include:
The #1 tool to communicate with impact, anywhere, anytime
The biggest mistake most advisors and staff make…and how to avoid it
How to improve the outcome of any client interaction using the KDF framework
How to up-level effectiveness with 3V listening skills
Two moments you can't afford to blow (and what to do instead)
How to reconnect (and help clients reconnect) with what really matters
Bonus: 20 Top Traits of a Successful Advisor
For additional content and workshop information,
please visit the High Performance Communications page here.
Video Highlights from Victoria
A COMEDIC RENDITION OF YOUR DAY
The Conveyor Belt
THE #1 WAY TO IMPROVE PERFORMANCE The Throughline
INNOVATION IN LEADERSHIP & SALES
Unleash Your Team's Potential
AN ESSENTIAL SKILL FOR SUCCESS IN SALES Listening vs. Interrupting
THE IMPORTANCE OF LISTENING Avoiding the Mistakes Salespeople Make
2 MOMENTS YOU CAN'T AFFORD TO BLOW First & Final
"Victoria! I just wanted to say THANK YOU for that incredible keynote. It was truly outstanding and has been great to hear people talking about it all day. In the afternoon sessions, I have heard dozens of references to what you said about being deliberate about your throughline, about truly listening and really thinking about what you want someone to Know, Do and Feel. Your message was immediately baked into our training and coaching so thank you for making such a huge impact on our teams."
"Victoria opened our MDRT Annual Convention and captured the imagination of the whole audience. She was a hit. Incredible value and a can't miss option for any program."
"Victoria's knowledge of how to touch clients in a more relevant way is fun, entertaining and practical. Her sessions with our top financial security advisors were consistently rated 5 out of 5. If you're in the business of helping people improve their communication skills and client relationships, Victoria's very engaging sessions will definitely not disappoint!"
"Making a connection with your audience, regardless of the business or profession, is absolutely critical to achieving success. Victoria doesn't just connect…she knocks you on your butt and inspires you to reach for the stars. Whether you're an experienced CEO, a young professional starting out, or anyone in between, Victoria Labalme provides an amazing, moving experience that will challenge you to look at your communication skills in an entirely different light."
"WOW! Victoria is truly amazing. The content is spectacular. The attention to detail is second to none."
"We brought Victoria in to be the opening speaker for our annual conference of 1,500 payments professionals. She brought energy, enthusiasm, and authenticity and set a tone of hope and inspiration for the days that followed. She listened carefully to our needs, did a ton of prep, and then delivered a keynote that was perfect for our audience. Victoria is a pleasure to work with. She is a great listener, active collaborator and takes the time to learn about the industry and the audience. We loved working with her and highly recommend her."
"Our advisors leave her sessions feeling uplifted, challenged and armed with practical ideas to help their businesses, their clients and themselves. One of the things I admire most about Victoria has been the effort she puts forth prior to an engagement to get to know her audience. I would strongly endorse and recommend Victoria to your organization, regardless of your profession or industry."
"Far exceeded my expectations!! Your background & perspective are unique and extremely applicable. The work with you will continue to pay dividends for years to come."
"Victoria encouraged me to broaden my vision outside the box – and not just my presentation, but the feel, theme, and purpose of the whole day event. She gave me tactical ideas related to structure, content & delivery and the courage to stretch. The return on investment far exceeded expectations!"
What Makes Victoria Different
Using skills she developed through 25 years of professional stage, screen, and comedy performances, Victoria leverages her background—from Broadway to Hollywood and C-suites to top sales teams—to share her proprietary systems that have led to stunning results in leaders and teams around the world.
With gripping storytelling, comedic highlights, and custom-crafted content, Victoria brings decades of stage mastery to your event.
Attendees are laughing, learning and taking notes. They'll be captivated . . . profoundly touched . . . and emotionally moved.
Each keynote is:
100% custom-crafted to meet your intended outcomes.
filled with practical, immediately applicable take-away tools.
engaging, entertaining, humor filled, high energy and interactive.
FORMATS – LIVE & VIRTUAL
Keynotes
Breakouts & Workshops
Online learning courses and videos
Custom-crafted VIP events
BOOK VICTORIA FOR YOUR NEXT EVENT
Ready to connect, communicate and come alive? Victoria has helped thousands of companies and is available in-person or virtually.