Ideal for Opening & Closing Your Event
Watch Victoria's 2-Minute Sizzle Reel
Watch Victoria's 2-Minute Sizzle Reel
HALL OF FAME SPEAKER

WALL STREET JOURNAL BEST-SELLING AUTHOR

ENTERTAINMENT & COMEDY VETERAN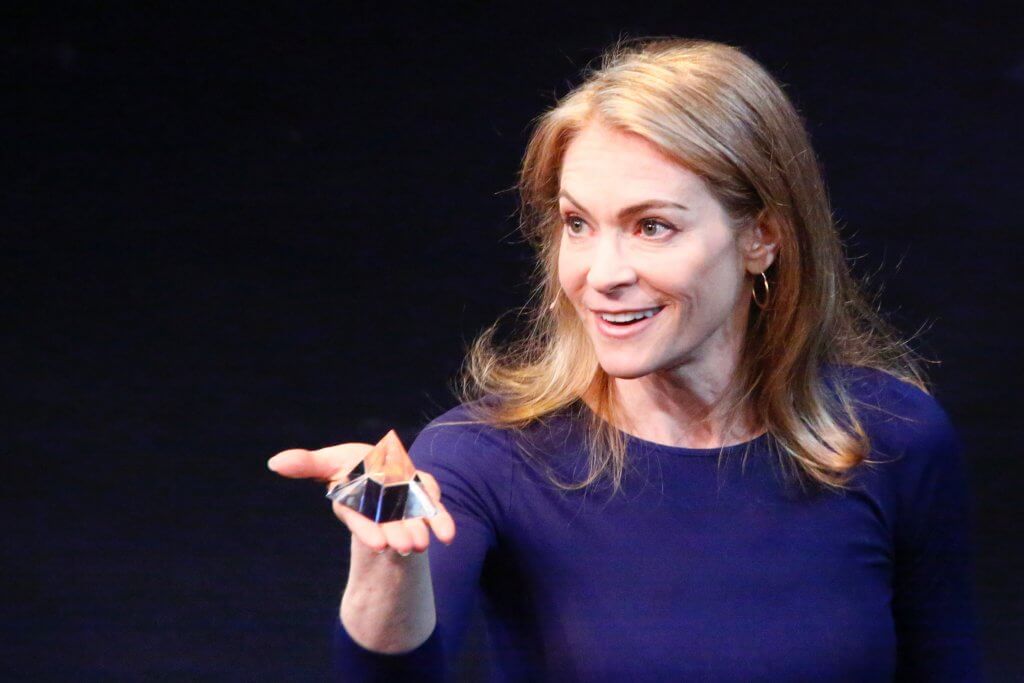 "We brought Victoria in to be the opening speaker for our annual conference of 1,500 payments professionals. She brought energy, enthusiasm, and authenticity and set a tone of hope and inspiration for the days that followed. She listened carefully to our needs, did a ton of prep, and then delivered a keynote that was perfect for our audience. Victoria is a pleasure to work with. She is a great listener, active collaborator and takes the time to learn about the industry and the audience. We loved working with her and highly recommend her."
"Victoria is not only on point and powerful, but she is a great partner in the process. Putting on an event is stressful and requires a team of people to handle all the moving parts. Victoria becomes part of your team. Her high impact, low stress approach makes her a great choice for any audience. Our 2,000 plus attendees gave her a standing ovation. Her stage presence and connection with the people in the room make her among the very best. If you want to make your next meeting the best ever, look no further than Victoria Labalme."
RISK FORWARD®: COMMUNICATE > CONNECT > COME ALIVE
LOOKING FOR A HIGH-ENERGY, INSPIRATIONAL SPEAKER TO OPEN OR CLOSE YOUR EVENT?
Whether you need a keynote to kick things off and set the tone for the days ahead . . .
. . . or whether you need someone to send everyone off with a positive outlook, empowered, emboldened and eager to take on the challenges ahead
. . . Victoria is the perfect choice.
Based on your specific event vision, Victoria will incorporate shrewd insights and practical take-aways that your attendees can use the very next day . . . and for the weeks and months ahead.
Possible themes include:
Inspiring and Motivating
Collaborating
Winning as a Team
Being Customer-Centric
Embracing New Opportunities
Listening Skills
Staying Relevant & Innovating
Being Resilient
"Risking Forward"
Custom-crafting each keynote, Victoria will immerse herself in your organization, collaborate closely with your events team, study your website and materials, share content options to get your input, show up early, and weave in the specifics you want and need to make sure she knocks it out of the park
Video Highlights from Victoria
A COMEDIC RENDITION OF YOUR DAY
The Conveyor Belt
THE #1 WAY TO IMPROVE PERFORMANCE
The Throughline
INNOVATION IN LEADERSHIP & SALES
Unleash Your Team's Potential
AN ESSENTIAL SKILL FOR SUCCESS IN SALES Listening vs. Interrupting
THE IMPORTANCE OF LISTENING
Avoiding the Mistakes Salespeople Make
2 MOMENTS YOU CAN'T AFFORD TO BLOW
First & Final
clients see immediate results
"You were the "WOW" of the conference! You were truly outstanding and made it a great, uplifting experience for everyone! Thanks for an excellent performance."
"In spite of all the time and money I've spent on 'presenters' I can recall only one – Victoria Labalme. She lit up our stage and her message lives on in the daily lives and actions of my team." -
"If you're looking for an unforgettable speaker experience, I enthusiastically recommend Victoria Labalme. She'll make you look great! A year later, attendees still reference Victoria's messages. Nobody does it better."
"The entire conference was all abuzz! For two days, your wonderfully wise, funny, and moving speech came back to us again and again. It was the perfect start of a great two days...inspired and energized. Thank you for really working to understand the audience. Nobody does it better."
"Victoria's closing keynote sent our members off with a positive attitude and skills to thrive. She spoke their language, acronyms and all. A consummate artist who captivates an audience with stories, movement and comedy, then ties everything together in a ribbon of practical wisdom."
"Unlike any other presentation! Victoria completely broke the mold of the typical speaker. She put on a show that wove together customized humor, film, and inspiring theater. People are still talking, and more importantly, practicing her practical and useful tips and techniques!"
"In no uncertain terms Victoria was BRILLIANT! Her enthusiasm and charisma were captivating and engaging. Our attendees were motivated, entertained and trained. She spent the time to understand our needs.
A dead-on presentation."
"Victoria opened our MDRT Annual Convention and captured the imagination of the whole audience. She was a real hit. Incredible value. A can't miss option for any program."
What Makes Victoria Different
Using skills she developed through 25 years of professional stage, screen, and comedy performances, Victoria leverages her background—from Broadway to Hollywood and C-suites to top sales teams—to share her proprietary systems that have led to stunning results in leaders and teams around the world.
With gripping storytelling, comedic highlights, and custom-crafted content, Victoria brings decades of stage mastery to your event.
Attendees are laughing, learning and taking notes. They'll be captivated . . . profoundly touched . . . and emotionally moved.
Each keynote is:
100% custom-crafted to meet your intended outcomes.
filled with practical, immediately applicable take-away tools.
engaging, entertaining, humor filled, high energy and interactive.
FORMATS – LIVE & VIRTUAL
Keynotes
Breakouts & Workshops
Online learning courses and videos
Custom-crafted VIP events
BOOK VICTORIA FOR YOUR NEXT EVENT
Ready to connect, communicate and come alive? Victoria has helped thousands of companies and is available in-person or virtually.