When it comes to organization
and individual mission statements,
I believe there are two kinds:
those that are directed outward, in service of others,
and those that are directed inward, toward oneself.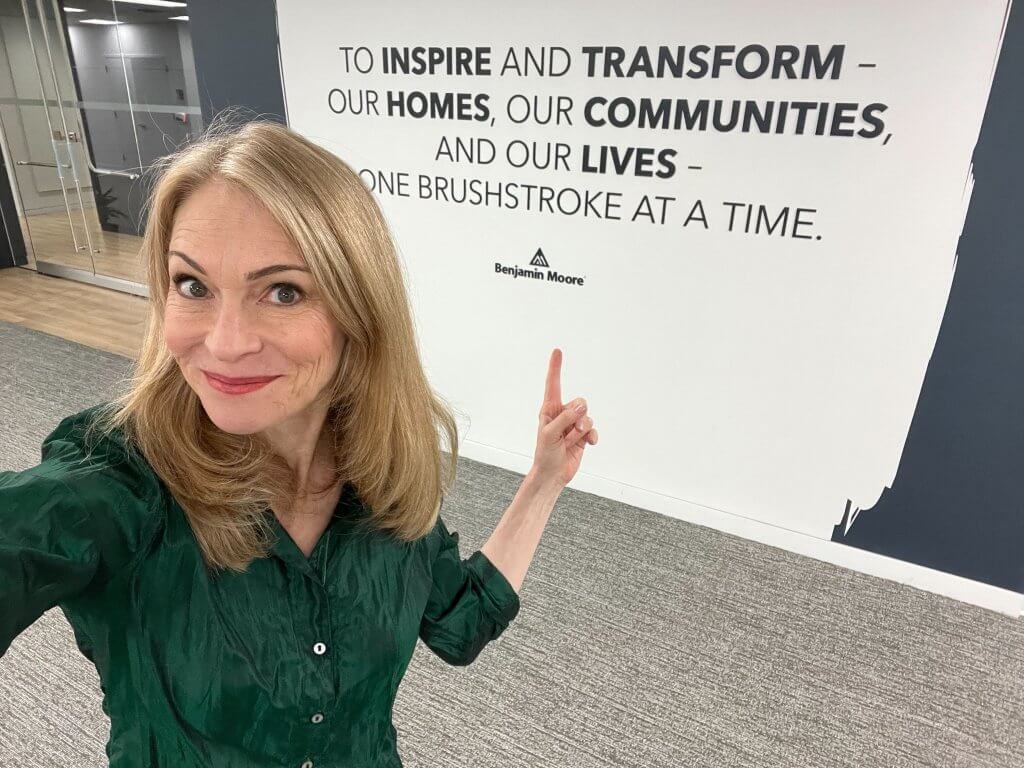 This past Wednesday,
I was at Benjamin Moore's headquarters
to deliver the closing keynote for their HR Summit.
As I passed this wall, I smiled.
Here. . . is an effective mission statement.
In my keynotes, courses and workshops,
when I talk about the Throughline,
I share this all-important but subtle distinction.
Examples of Inward-focused Throughlines:
To be the #1, to be the premiere provider, to be the best, to be the leader in. . .
Examples of Outward-focused Throughlines:
To inspire, to transform, to help, to encourage, to uplift, to support. . .
Which are you?
When you direct your attention
(and your team's attention) outward,
in service of others, it's transformational.
This shift in intention affects every aspect of
people's thinking, problem solving and behavior.
So whether you're in sales, leadership, healthcare,
financial, insurance, technology, marketing,
the arts, education or entrepreneurship,
ask yourself, "In which direction does my focus face?"
And how can you adjust it
to make what you do on a daily basis
even more effective and profound?
Risk Forward and Rock On,

P.S. Here's a 56-second video which I made on my way home about this very idea.
P.P.S. To learn about our courses and workshops on the Throughline, please reach out to us at: [email protected]