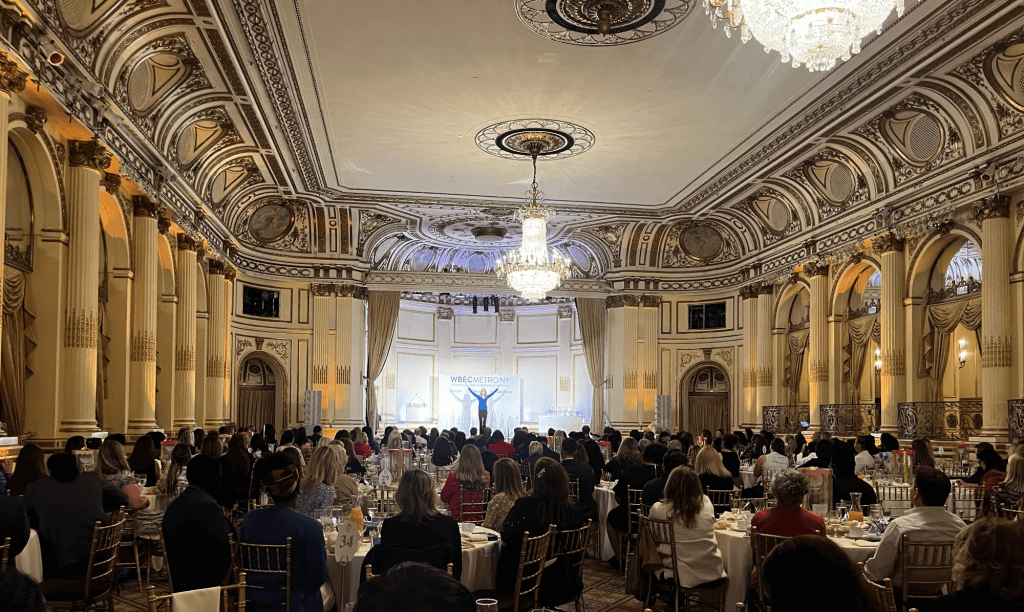 This past Friday, I delivered a keynote
in NYC at the Plaza Hotel for
360 business professionals: a range
of women business owners and
corporate sponsors all connected with
Women's Business Enterprise Council – Metro NY.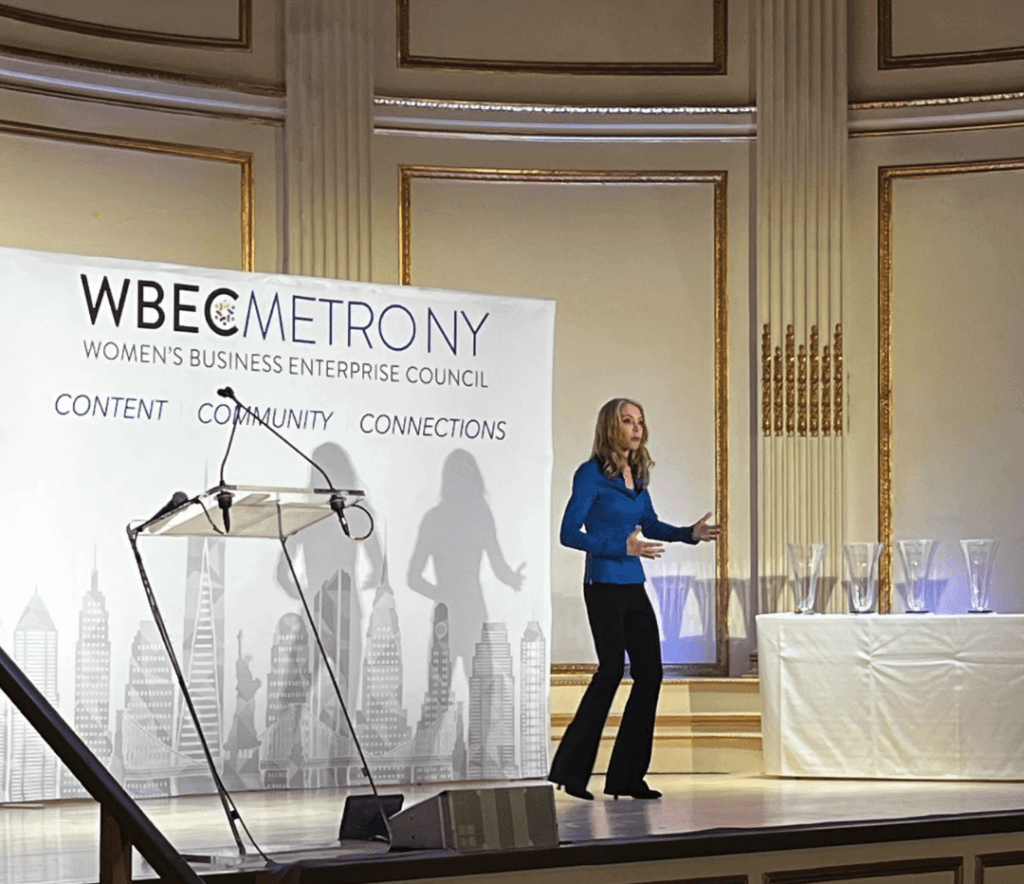 The topic: RISK FORWARD.
One of the key insights
I shared was The V.
(Select pix from this section
of my book are below.)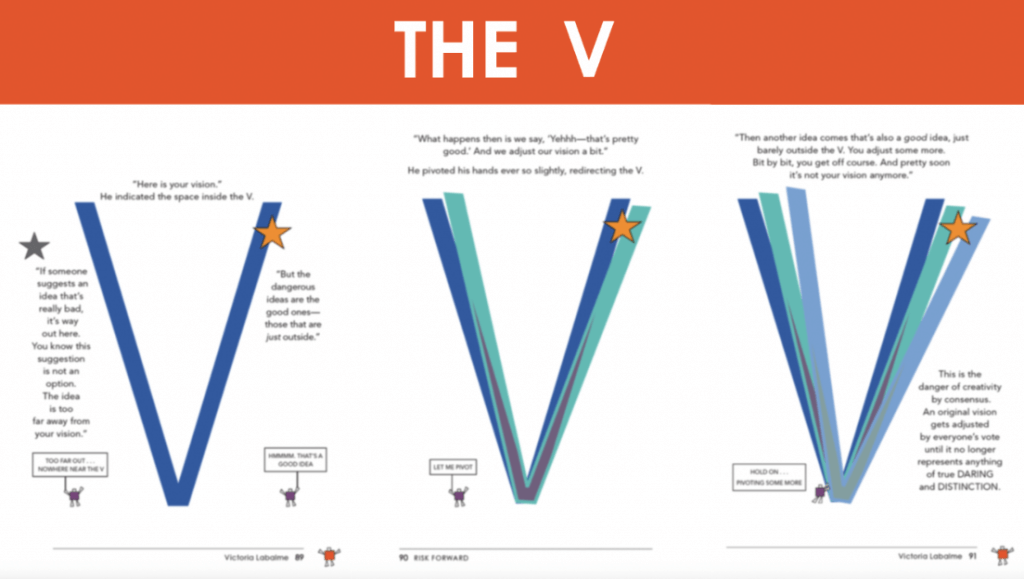 The V represents your vision.
When you're creating anew
and your ideas are developing,
you must be highly alert
to suggestions that can
take you off track.
The dangerous ideas
are the good ones;
those just outside The V . . .
What happens is you pivot
ever so slightly;
and then more;
and more . . .
until your vision is tilted
and almost unrecognizable.
Be careful of the good ideas.
Risk Forward & Stay Inside The V,

P.S. Each of the 360 attendees at WBEC received a paperback copy of RISK FORWARD . . . and when they left, they were clutching it to their heart.
P.P.S. Credit to my husband Frank Oz for "The V" concept (as noted in the book).