So…
Some big news!!
A documentary film my husband and I made had its world premiere at SXSW March 12, 2017.
The film is about the original Muppets performers and the culture Jim Henson created which led to such legendary work.
Making this film has been an incredible lesson in "Risking Forward" and "Trusting an idea that can lead to an idea."
When I first conceived of this project, I never knew where it would lead.
The idea started in 2009 when I was hanging out with (my then-new-boyfriend…now-husband) Frank Oz, and his fellow Muppets performers — the originators of the iconic characters we all know so well.
As I witnessed their interactions, their playfulness and riffs off each other…and as I heard their stories about their work culture and about Jim Henson's leadership, I thought, "This is not a culture I see out there. I shouldn't be the only one experiencing this. "
There are leaders who need to see this…
There are teams who need to see this…
There are entrepreneurs who need to see this…
There are artists who need to see this…
And I bet there are millions of fans who would want to be here right now.
I want to share this with them all. It seems a tragedy to be lost on me alone.
So in 2010, I suggested to Frank that we shoot a casual documentary…maybe we could film him and his friends — these Muppets originators/performers — sitting around talking.
Frank wasn't 100% sure anyone would be interested. 🙂
So it took a little convincing…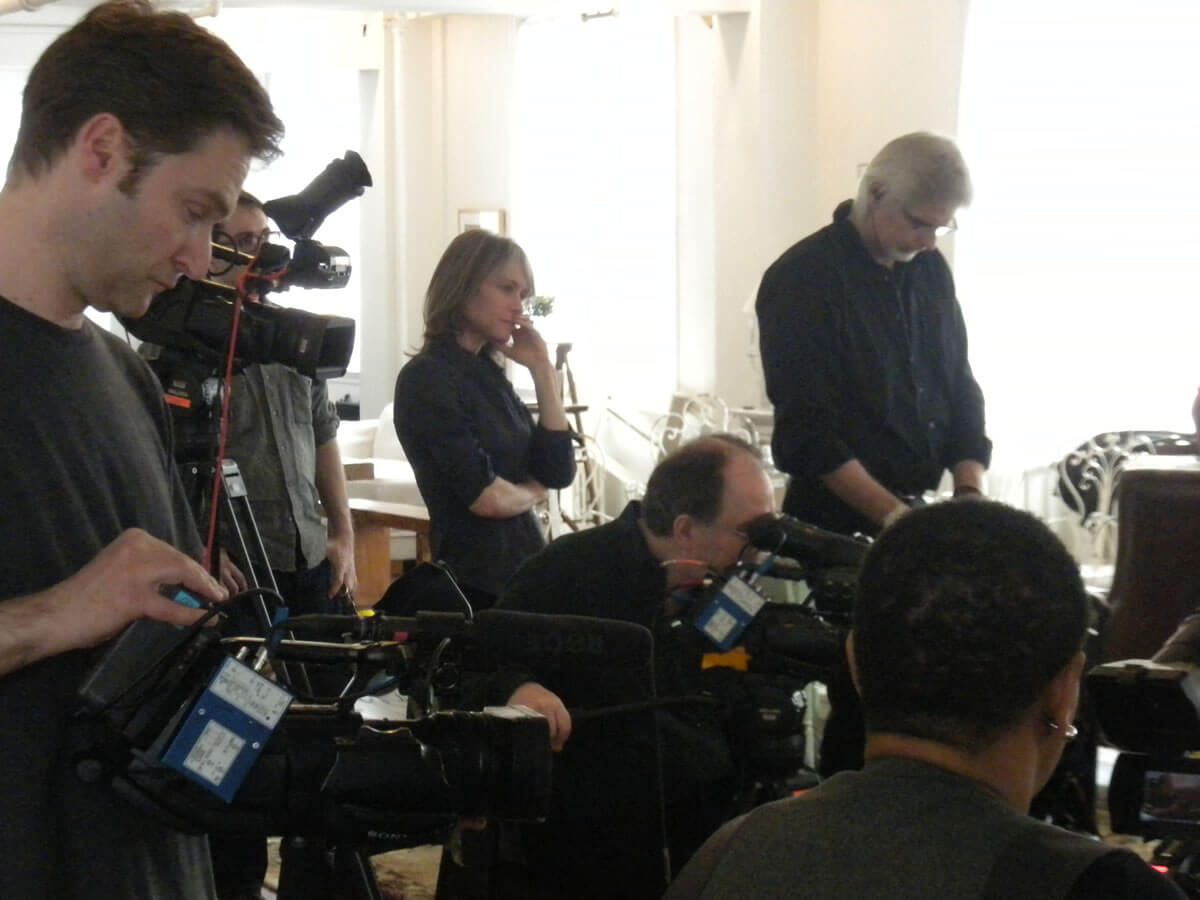 But in April 2012, with the help of our friends who wanted to be part of it, we gathered in a NYC loft for a full day of shooting.
Then, for the past 5 years, between other projects, we worked on editing.
For long stretches the film would go on the back burner.
Then we'd pick it up again.
Then we'd set it aside.
Then we'd continue.
(I know we all have projects like that and I just want to say right here: STICK WITH IT!! It's worth it!! Because you never know…)
This past fall, the editing was finally finished.
We submitted the film to festivals…
were accepted by the South by Southwest film festival here in Austin, TX…
and March 12, we had our world premiere at the Paramount Theater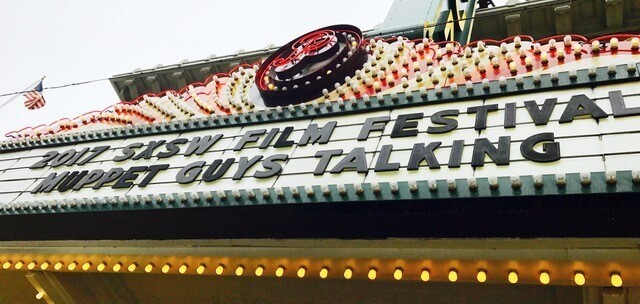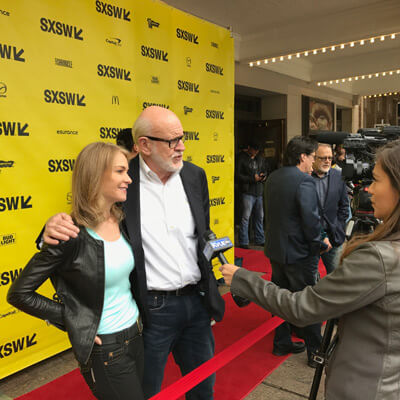 The excitement among the press, the fans and so many others has been something.
I never ever knew we'd be here.
I'll include The Hollywood Reporter review below along with the film's website and the synopsis.
As I say in my TEDx talk, "Risk Forward…Trust the idea that can lead to the idea….Trust those wisps of ideas that flicker across your mind. They are your creative genius at work. And follow your Throughline…because it will take you to places beyond what you could have ever imagined."
Here. We. Go!
Big hug and all my best,
Victoria
1) The Hollywood Reporter review
3) "Muppet Guy's Talking" website
4) The film's synopsis…
MUPPET GUYS TALKING: SECRETS BEHIND THE SHOW THE WHOLE WORLD WATCHED
For the first time ever, five of the original Muppet performers come together to discuss the creation of their iconic characters under the visionary leadership of Jim Henson. With unexpected stories, rare behind-the-scenes footage, and important insights into how Jim led his team, this documentary gives a private glimpse into the true spirit of the Muppets and how a culture of innovation, hard work, and playfulness produced one of the most successful creative endeavors in history.