"Have you lost your glow?"
One of my coaching clients
is standing in front of me
rehearsing a section of her presentation
for an upcoming PBS special.
Her customer base:
women in their 40s and 50s.
"Is that actually what your prospects say?
Do they say I've lost my glow?" I ask.
"Well, no." She squishes up her face.
She smiles. "What they say is,
'When did my ass get flat?'
or 'When did I get this double chin?'"
I encourage her to say exactly that.
Why?
It's raw. It's real. It's relatable.
Robert Collier, the legendary marketer,
is known for his copywriting concept
that you must enter the conversation already
taking place in the customer's mind.
(There are multiple paraphrased editions
of this core principle…so you'll find
different versions of it on the net.)
It's a brilliant piece of advice
and it's one worth remembering.
Whether you view yourself as a marketer or not,
the truth is, you're always marketing.
You may not be "selling" for dollars,
but you're often "selling" an idea…
to a colleague, a family member,
and yes, to a customer, client or prospect.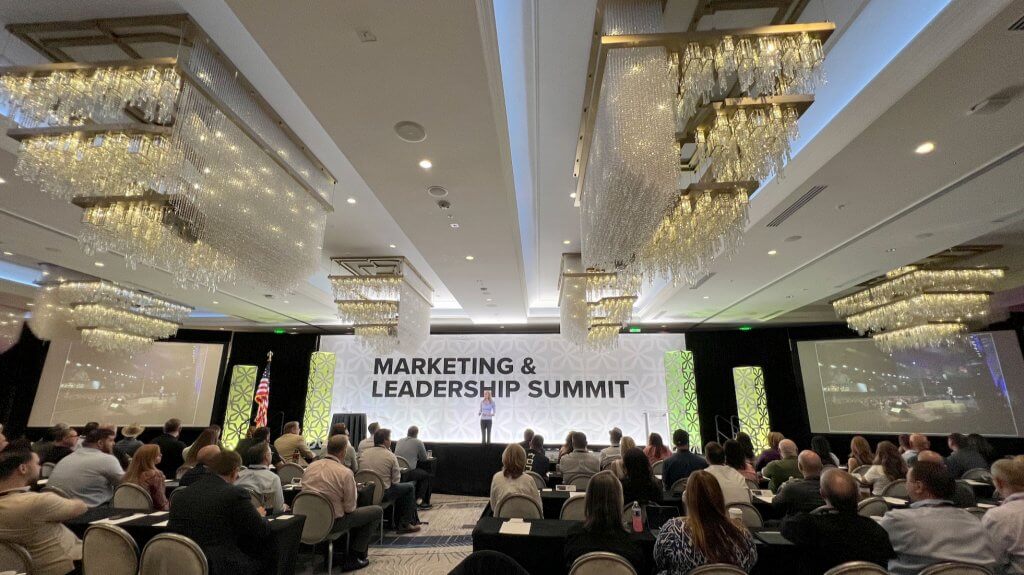 Last week, I delivered a keynote
at a Marketing and Leadership conference,
and when I told this story (above),
the attendees burst out laughing.
They laughed because the language
is unexpected yet accurate.
How could YOU enter the conversation
your prospect is having?
What EXACTLY do they say?
Make it real.
Make it specific.
And make it memorable.
Risk Forward & Rock On,

P.S. If this topic area interests you or your team, I cover this and related strategies in the High Performance Communications series. If you want to learn more, please write my team: [email protected]