The architect Mies van der Rohe famously said,
"God is in the details."
As a keynote speaker, there are MANY
details that go into the profession.
One essential, often overlooked item I consider:
coordinating my outfit to work well with the stage set.
On May 2, I delivered a keynote presentation
to 1,600 people in Nashville, TN.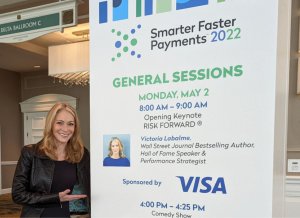 Having done some research,
I learned the colors of the stage set decor:
white, green and blue.
Given that this was a highly physical performance,
I needed a certain type of outfit
so before I left, back to Broadway I went . . .
visiting my favorite store
for movement clothing: Capezio Dance.
I explored different options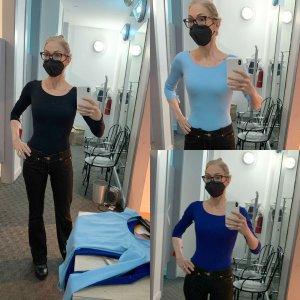 looking for what would work well
with the client's stage design.
Below is the final result.
Ta da!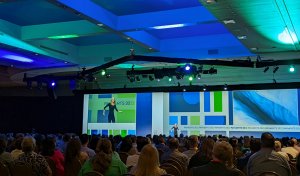 Oh—and another other key detail
especially important for women:
Hair and make-up.
A funny part of the Nashville story
(though not so funny at the time):
the hair stylist we'd hired
to show up at 5:30am
didn't show.
By 6:00am, she still was AWOL
and not responding to any
texts, calls or messages.
So my CMO/COO
—the one and only Ashley Zink—
came over from her hotel room to mine
to blow out and curl my hair.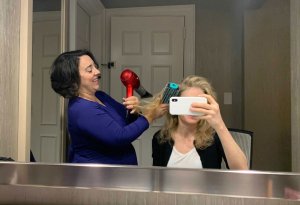 We laughed a lot since
neither of us is a stylist,
but you do whatever it takes to
Risk Forward and Rock The Room,

P.S. If you're interested in learning more about ROCK THE ROOM® and virtual workshops we may host this summer or fall, please email [email protected]