Following a keynote out west last week,
I took a few days in Northern CA to visit
family, friends, and a few favorite
professors from Stanford University.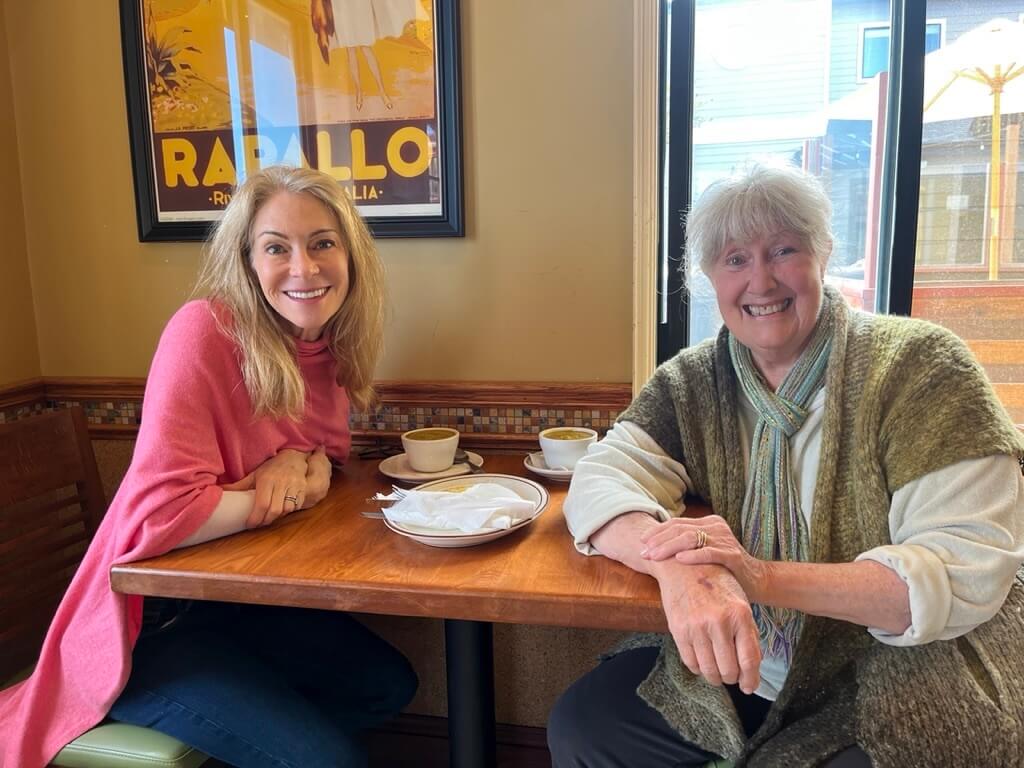 One of them:
the legendary Patricia Ryan Madson,
whose class I took on theater improvisation.
Any conversation with Patricia
is always illuminating,
and this one was no different.
We covered a range of topics,
and I was taking notes like mad.
Two profound insights I wanted to share here.
Patricia talked about an approach to living
which she calls, "Notice the gifts."
Here's how it works.
In any given moment, ask yourself,
"Who is doing something
that I am benefitting from right now?"
Brilliant . . . and illuminating.
I found this question to be a great spin
on the whole "gratitude" movement,
and in my view, much more specific and actionable.
Patricia also shared a flip side
to this question, which is equally powerful.
In any given moment, ask yourself,
"What trouble have I caused others?"
Read that again.
Together these two questions have
the power to place you in a state
of both appreciation and humility.
Take a moment
and give them each a try now.
Risk Forward & Notice On,

P.S. Patricia wrote a landmark book titled Improv Wisdom: Don't Prepare, Just Show Up – 13 improv maxims that you can apply to your life and work. It's a quick, fun, and easy read. Worth getting a copy!
P.P.S. If Patricia's name is familiar to you, it's because she's featured in my book on pg. 102 where I share an invaluable, counterintuitive insight I learned from her about "Taking Action." More about that in Risk Forward.