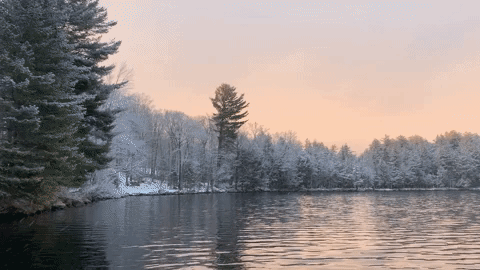 It's been a funky few years,
and though it appears we're
finally turning a corner,
nothing is guaranteed.
The older I get,
The more I'm grateful
for the most basic
gifts of life:
a meal with people I love;
a night at home with my husband;
the good fortune of health,
shelter, family and friends.
Cheers to appreciating
what we each already have
and the gifts life brings
on any given day.
May your holidays be filled
with life's simple and unexpected joys.
Risk Forward & Live On,

P.S. This GIF is a surprise winter scene I witnessed from our dock in the Adirondacks…an unexpected joy.