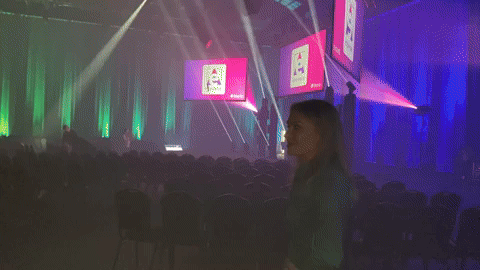 This fall,
I had the amazing good fortune
to work with Maritz–
an extraordinary company with a few areas of expertise,
one of which focuses on the strategy, design,
and delivery of innovative event experiences.
In September, Maritz hosted a conference
for over 300 people, about 100 of whom were clients.
Suffice it to say, the stakes were high.
(Imagine this: an event company putting on an event
for people who specialize in events.)
Maritz definitely did not disappoint.
Over the course of the three days,
attendees were repeatedly holding up their phones
to capture images and video clips
of different indoor & outdoor venues,
cutting edge technology, unique room set ups,
and advanced learning design.
Here are some shots just
from my closing keynote
which took place on a soundstage
at Universal Studios.
(Not included in these images: the soundscape, smoke, music, full moving lights, etc. that the Maritz team designed for pre-show.)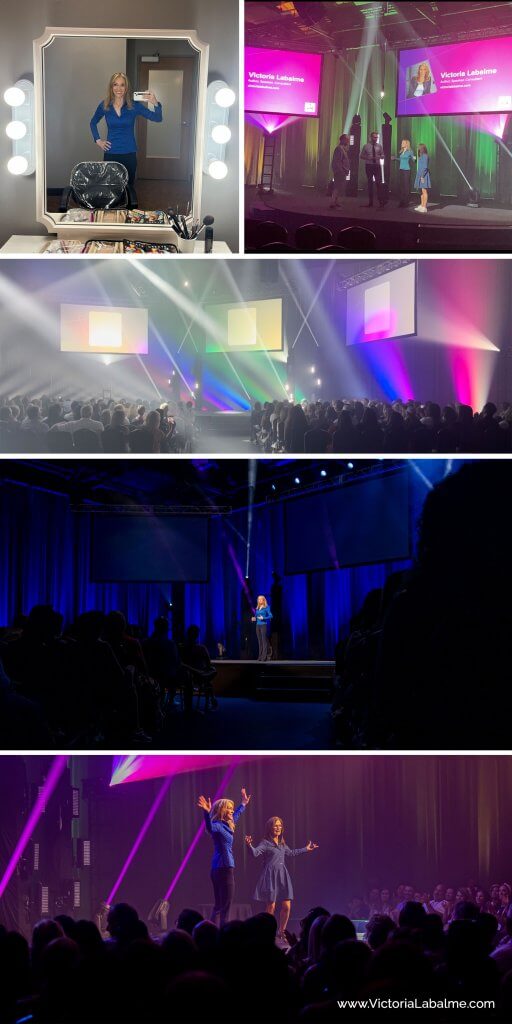 I could go on and on about
how they broke the mold…
but how does it all relate to you?
Here's the angle I want to address today:
As AI's prevalence continues to rise,
many individuals and organizations
are asking how they can
harness AI to their advantage.
That's wise…because AI is here to stay.
AND, at the same time,
as AI starts to augment or eradicate certain tasks
and ultimately wipe out scores of jobs,
it's worth ALSO asking this question:
when it comes to your role, profession, or industry,
how can you create experiences
that are not only unforgettable,
but that are also irreplaceable?
Risk Forward & Rock On,

P.S. If you and/or your organization host events (live or virtual) and want to increase attendance, engagement and outcomes, please reach out to me at [email protected]. I'll put you in touch with the right team who can take it to a whole other level of value—in every sense of the word.