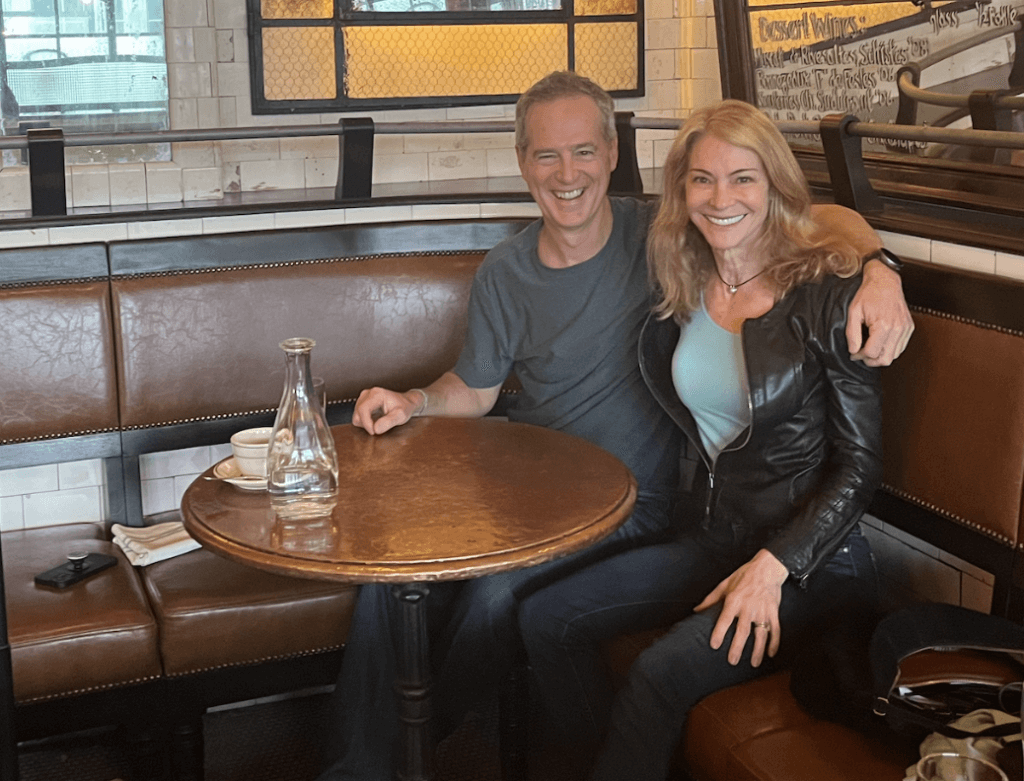 Last week in NYC,
I had breakfast with my friend Jeff Walker.
I've known Jeff for about 15 years,
and for 10 of those,
was in a "mastermind" group he led.
The focus of the group: Internet Marketing.
IM isn't exactly my sweet spot,
and there was a period of time when
I regretted the angst I put myself through
for years, trying to adapt to a business model
which in the end didn't quite suit my temperament.
But when I look back on all those years,
I'm overcome with HOW MUCH I did learn,
and all the benefits that ensued.
Without that group,
…I wouldn't have been able to launch
Rock The Room® or Muppet Guys Talking or Risk Forward®…
I wouldn't have led the many events, workshops
and communities that unfolded as a result.
I wouldn't have been on stage at Jeff's larger conferences,
or have a few of the life-long friendships I treasure.
In fact, without all the skills I learned,
this post likely wouldn't even be reaching YOU now.
There are so many, many benefits to all
I experienced during those years. . . .
It's easy to look back on a patch
in one's life and see it as a "detour"
but it's worth viewing it through the lens
of what it did do for you.
As I say in my book,
"A detour is only a detour
if you see it as a detour."
Risk Forward & Rock On,

P.S. To view some very COOL footage, here's the full slow-mo video of me arriving on stage at one of Jeff Walker's larger conferences where I spoke about how to Rock The Room®. Video credit to the one & only Dan Walker.